Welcome to Raptech Milling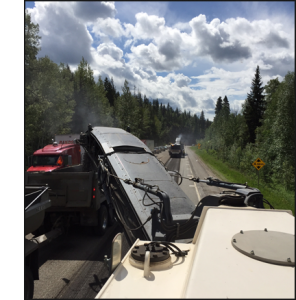 Raptech Milling, located in Salmon Arm, BC has been in business since the year 2000 (in the business since 97) and we are proud of our extensive list of happy customers. Milling, Profiling and Pulverizing for airports, highway, city and residential applications are our specialties as well as concrete and bridge deck repair.
Cold Milling
Asphalt Profiling
Asphalt Pulverizing
Full depth Milling
Pavement milling (cold planing, asphalt milling, or profiling) is the process of removing at least part of the surface of a paved area such as a road, bridge, airport runway, or parking lot. Milling removes anywhere from just enough thickness to level and smooth the surface to a full depth removal. There are a number of different reasons for milling a paved area instead of simply repaving over the existing surface.